Sydney To Melbourne Removalists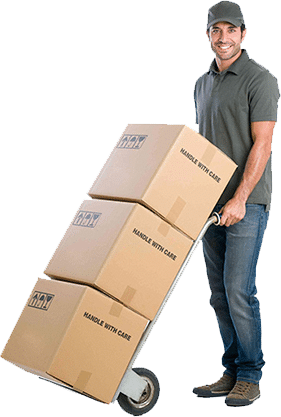 We are the right removalist company for interstate Sydney To Melbourne Moves Our furniture removal team is reliable and honest that you can trust. Will take care of your move and will treat your furniture like it's ours.
Our expert Sydney To Melbourne Removals can handle your move and give you door to door service, while saving you money and giving you peace of mind in the whole process. Our customer service experts will explain the procedure and costs involved in arranging a reliable & smooth interstate move using our professional company and are happy to answer all of your questions and alleviate your concerns. Forget about the time-consuming tasks of hiring a truck, finding removal boxes and organising your friends to help you move, we have everything you need for a successful and easy move right here.
Our removalists are equipped with the tools, equipment, skills and experience to successfully move your belongings, no matter the size or quantity.
You can have complete confidence that we will respect your property and handle your valuables with care as if they were our own possessions.
We aim at offering a full range of professional Sydney to Melbourne Removalists services with the overall experience of our relocation team. We take pride in calling ourselves one of the best and cheap interstate removalists service providers through our comprehensive range of dependable, and cost-effective moving & relocation services.
Hassle-free relocating:
• We are the reliable removals company that will arrives at your home on time with the professional team that knows what their doing
• Will load and unload furniture goods carefully from your home and move to a certain destination.
• Our company will provide you the best removalist team to give you the best removal service Sydney to Melbourne
• Choosing us will offer you to move in a top-notch manner in Sydney.
• You cannot feel stress on moving belongings when relocating with us.
• Our highly experienced interstate removalists offer comprehensive moving services to suit your exact moving needs.
• Our Sydney To Melbourne removals will safely, deliver your furniture and other items speedily and without fuss.
• Professional interstate furniture removalists have the equipment and know-how to facilitate your successful relocation.
• You're choosing experience.
• With us you're choosing reliability.
• We're professional and friendly.
• We are your hassle-free interstate movers.
On Time Removals is dedicated to making sure that your move to another state is as simple and stress free as possible. Regardless of how small or big your move is, we can provide you with the right advice and interstate removal services to ensure that it's handled the correct way every time.
We have helped hundreds of thousands of customers move out from Sydney going to Melbourne or moving out from Melbourne going to Sydney.
We know what it takes to provide an affordable, comfortable and safe interstate move. We provide professional furniture removalists services, packing & unpacking, back loading, interstate relocation services, and much more as per the specific requirements of our clients. Our interstate expert removals team is an end to end solution to ensure that your big move is handled smoothly and without any fuss.
Call our friendly team for a fixed price custom Quote
For a long-distance move, our company provide a fixed price, custom quotes so you don't pay extra for call out fees or long travel times like other companies do.
We do it all from start to finish
We don't hand over your furniture to a third-party company at any point in your move. Your belongings stay with On Time Removals from the start of your Sydney to Melbourne move till you're settled at your new place.
WHY CHOSE ON TIME REMOVALS
• Our team is highly trained and well equipped
• Helping people is what we do
• We treat your furniture like its ours
• We can pack, wrap & unpack your belongings
• We are always on time
• Our rates are very competitive
• We instill honesty, trust and integrity into our work
• Different range of trucks to suit your Sydney To Melbourne relocation needs
• We do what we promise & we do it better than the rest
Our reliable and affordable services including:
✓ Sydney to Melbourne Home Removalist
✓ Fast Office Removalists
✓ Reliable Furniture Removalists Sydney to Melbourne
✓ affordable Warehouse Removals
4-5 Bedroom Homes
2-3 Bedroom Unit/House
2 Bedroom Unit/House
1 Bedroom Unit/House
Office / Warehouse
Furniture Removals
There is indeed an overflowing stream of benefits and advantages that you can enjoy when you hire our company for your plan of moving or relocating from Sydney to Melbourne. Our company offers effective service to move your belongings. Hire them and then you can get everything easily. With us, you can be certain that you are simply working with someone whom you can rely on in many ways. This is not surprising because we take pride of our high-quality services which are performed by our friendly and professional employees, It does not take more amount of time to complete the process, pick the experts to get whatever you need for your interstate move Sydney to Melbourne.
Melbourne is the coastal capital of the southeastern Australian state of Victoria. At the city's centre is the modern Federation Square development, with plazas, bars, and restaurants by the Yarra River. In the Southbank area, the Melbourne Arts Precinct is the site of Arts Centre Melbourne – a performing arts complex – and the National Gallery of Victoria, with Australian and indigenous art.