Warehouse Removalists Sydney
No job is too big when moving warehouse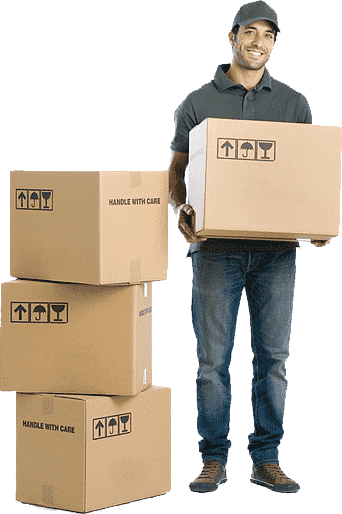 Sydney Warehouse Removalist
Are you looking for a warehouse removalists? On Time Removals specialise in big warehouse relocations. In fact we're the experts when it comes to relocating small to big sized businesses. With years of experience relocating office's across Sydney, we have an organized warehouse relocation system and the skilled removalists ready to move your business with minimal stress. We know that moving a warehouse has its own unique challenges, from organising staff to the orderly transfer of equipment and office documents, all of which must be done with as little 'down time' as possible so that your business is up and running again in an instant. On Time Removals can help with moving your warehouse successfully. Our consultants can provide tailor-made strategies and advice to assist with your move, while our warehouse removals team can wrap and pack your items for safe transport.
Sydney Warehouse Removalists
While moving warehouse wouldn't it be great if the whole moving process were hassle free? Would you like to sit back and relax and leave the whole thing to a trusted professional? At On Time Removals that's exactly what you get.
We take great care in being able to deliver efficient and reliable warehouse relocation services all over the Sydney Areas, Country NSW and Interstate. With our large fleet of trucks and other moving vehicles, you will be able to move into your new warehouse in no time.
Our professional warehouse movers are the best in the industry. Our removals experts understand all nuances of a successful move and set about managing it with impeccable efficiency and honest approach.
If you want moving warehouse in Sydney to be stress-free and safe, we are the warehouse removalists Sydney company to call to makes the warehouse relocating process easy for you by providing experience and highly trained team to complete the job
We are the company that will handle your warehouse relovation
As a warehouse business owner, you are always concerned about your finances. Most would not want to spend more than what they have. which is why many choose the most affordable option for warehouse relocation and don't hire experienced and trained professional removalists for the task. that is why you may be thinking about the cheapest relocation service Here are some points why you should be consider hiring licensed and experienced professionals for your job
At On Time Removals we've seen it all. We've moved it all and we've cared for it all.
Warehouse moving services
• Packing For Warehouse Relocations Sydney – Using specialised equipment and experienced removalists we will undertake all necessary tasks to get your warehouse safely packed up, transported and reinstated at your new destination Packing is also an important aspect of the warehouse relocation process as it ensures all items are safe and undamaged during transportation. If any team is capable of disassembling, transporting and reassembling your factory or warehouse safely it our experts at On Time Removals. It's easy to underestimate the value and importance of packing when it comes to warehouse removals in particular because most items are already in boxes and cases. Our highly skilled removalists are strong, fit and competen Our warehouse removalists understand what kind of packing is required to protect items during the removals process. your move can be handled by our relocation division They will check all items carefully and determine if they need additional protection.
• Licensed Warehouse Removalists – A business looking to relocate their warehouse, whether it's for better services, costs or business needs, require professional solutions. Licenses act as a quality control measure and ensure removalists adhere to a certain quality standard in their work. We ensure that your move is completed in time and has the least impact on your operations. We take care to maintain licensing, follow all industry regulations, and ensure our customers have a good experience with us. We also hire professional warehouse removalists only after conducting a thorough background search on their credentials so you can trust us with your cargo.
The best Warehouse Relocation Services
• Set Aside Time for Planning and Organisation Loading and Unloading by Warehouse Relocation Experts Business Relocation Services can relocate your warehouse and operations to your new facility with our skilled teams, and specialized moving equipment – The loading and unloading process is very physically intensive and requires a lot of skill. No matter how complex the job you can trust that our professional warehouse removalists are capable enough to handle it
• Flexible Warehouse Relocation Plans – We believe in doing business with transparency so once we go to the price of our services, it will remain the same. Different customers have different requirements when it comes to warehouse relocation and it's why we like to offer you the benefit of choice. We do not charge anything extra for heavy or large. The services we provide are very flexible and can be tailored according to your preferences. warehouse relocation services to all our customers. You will not find experienced removalists like us. For example, if you want to handle the packing yourself and don't need professional assistance, you can opt for basic warehouse removalists services, only for loading and transport. warehouse, it can really be your biggest nightmare if not done properly. Everyone has a stored lot of items in the warehouse. Our customer service team is always willing to help you choose the best option based on your budget and requirements. f you want to dismantle your warehouse and put it back in the same position to your new place, you are in the right place.
Sydney Affordable Warehouse Moving
Our customised and cost-effective warehouse and factory relocation services are backed by our 'smooth move promise' which applies to all our expert services.The cost of warehouse relocation in Sydney depends on the size of the warehouse, a number of items to transport, distance, and the time of year. We're all about providing the ultimate in convenience, which is why we have several secure warehousing facilities in Sydney's key industrial areas You will find that the price for warehouse relocation in Sydney is quite competitive so you can be certain you'll get the best deal. Whether you are just starting out or an established business looking for a new warehousing solution business rely on us everyday to offer flexible warehousing solution
On Time Removals offer high quality and cheap Sydney warehouse removals so if you're looking for reliable services for local warehouse relocation Sydney, Save yourself the headache and hassle, and call On Time Removals Storage now to speak to one of our knowledgeable specialists and let us take care of all the heavy lifting for you 100% guaranteed your move will be in save hands
Most Reliable Warehouse Removal Services
• Best Removals is a licensed warehouse removal service. This acts as a quality control measure assuring quality standards and reliability.
Worry-free Warehouse & Factory Relocation
• Planning For Sydney Warehouse Removals – When you decide to relocate your warehouse you are often worried about the downtime Warehouse relocation usually involves a large number of items and shelving, which is why proper planning is essential in order to get all the items from one location to another intact and on time. All our removals are perform by specialized professionals and handled with care and professionalism. We understand the importance of planning and logistics and take time to create the best plan for the removals A good plan helps us carry out the removals in an organized and efficient manner.
Our Warehouse relocation services include
• Dismantling of pallet racking
• Fitting pallets to carts for easy forklifting
• Disassembly and packing of equipment
• Racking disassembly
• Warehouse preparation
• Pallets moved back onto racks
• Moving of heave machinery and equipment
• Moving goods off of the racking
• Packing and preparation for moving
• furniture disassembly, Office preparation, equipment disconnection
• Moving of heavy equipment, plant and machinery
• Office unpacked, rebuilt and reconnected