Pack Ahead
Start packing two or three weeks in advance. Keep only essential items aside until the last day or two.
Discard belongings you no longer need. Consider making "donate" and "sell" piles in each room for things you could do without.
Clean out wardrobes, the attic and the garage as soon as you've made the decision to move.
When you disassemble furniture and other items, make sure to tape all parts to the main base.
Kitchen appliances such as fridges, freezers or washing machines that contain water should be drained and allowed to dry before removal.
How To Pack
Make sure you have a generous supply of packaging tape, scissors, markers and labels.
Always tape boxes shut for safety and security.
Important Documents
Pack important and sentimental documents separately so that they are easily accessible. Get rid of any outdated documents prior to moving.
Packing Food
Food should be removed from cupboards and packed before the move. Ensure that all caps and screw fittings on jars and bottles are secured. Defrost your refrigerator in time for moving day.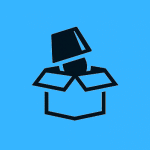 Don't Overfill
Do not overfill your boxes, remember that they have to be lifted and may break under the strain.
Don't Under-fill
Do not under-fill your boxes as they may collapse if heavy items are placed on top of them.
Delicate Items
When packing delicate glassware and fragile items, it is advised to first wrap them in kitchen roll before using. The containers holding these items should be clearly marked as "fragile".
Don't place heavy items with sharp corners on top of sofas and other upholstery as these can be damaged easily.
Dangerous Items
Pack combustible and flammable items separately. These include oil-base paints, bleach, cleaning and lighting fluids and matches.
Electronic Equipment
Where possible, pack all electronic equipment in their original boxes. Use bubble wrap when packing these very expensive items.
Elevators & Parking
If you need to use an elevator or if parking spaces are a problem ensure that you get these organised beforehand.
Ensure that you have spoken to your neighbours and where necessary, arranged to leave parking places clear. Also all walkways, pathways, stairs and passages should be clear of any obstruction to allow free movement to your property.
Prioritise
The last things on the truck are usually the Priority items you will need right away. Make sure they are last.
Remember to double check all the house rooms before the truck departs for the new property.
Pets
If you have pets you should consider removing them from the premises before the move takes place.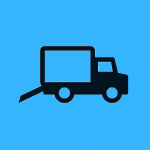 Cancel Subscriptions
Remember to cancel any newspaper and cable television subscriptions. Ensure the phone and utilities are disconnected and your final meter readings are taken.
Remember to check the condition of each item as it is unloaded and direct your On Time Removals to where you would like it delivered.
Your Old Place
Should your old house be getting left empty for a period ensure that everything is turned off and that you pass the keys on to the estate agent.