Sydney To Newcastle Removalist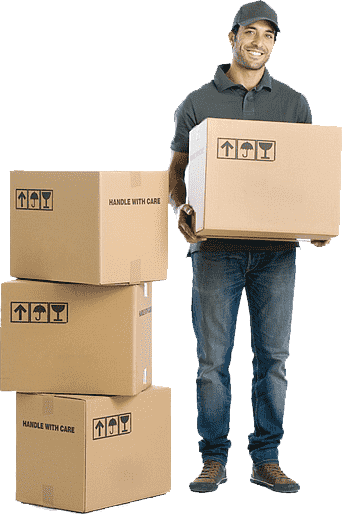 On Time Removals are the professional & Reliable Removalist Sydney To Newcastle that will make your home or office move simple.
If you are looking for Sydney To Newcastle Removalist or Newcastle to Sydney Removalist? we are professional removalists that you are looking for. Why not allow our expert team to handle all the heavy lifting, when you hire us you are hiring a safe furniture removalist that will take a great care of your furniture while you simply sit back and relax without becoming stressed about your move.
As an experienced removal company, On Time Removals team is a professional country New South Wales removalists that can take care of all the time-consuming tasks and heavy work involved with packing and moving boxes, furniture and house hold appliances, with High quality removals Sydney to Newcastle We are very experienced in providing the service you need with competitive price, We care for your belongings every step of the way and make sure they arrive in one piece in the new location.
We will show up to your location on time with the right size truck and the right number of Removalists. We make sure your move is carried out quickly and professionally every time with the best Removals service. When you decide to move, it's always good to hire the best services like what we have at On Time Removals, we are professional removal company in this industry, we will give you the best removalist service for your Sydney To Newcastle home relocation.
WHY CHOOSE US?
• On Time Removals PTY-LTD is a professional removal company
• Our company provide the best removalists service, at the best price
• We are always on time
• We instill honesty, trust and integrity into our work
• We do what we promise & we do it better than the rest
• Our team is highly trained and well equipped for your Sydney To Newcastle Move
• We treat your furniture like its ours
• On Time Removals offer a high quality service at very competitive prices
• We have great customer feedback on our services
• Helping people is what we do, your move will be in safe hands
• We service Sydney, Country N.S.W & Interstate
• Different range of trucks to suit your needs.
• Our Sydney to Newcastle Best Removalist can pack, wrap & unpack your belongings
• No hidden charges
• Our diverse fleet of vehicles means last minute jobs are no problem
Specialised services including:
• 4-5 Bedroom Homes
• 2-3 Bedroom Unit/House
• 2 Bedroom Unit/House
• 1 Bedroom Unit/House
• Office / Warehouse
• Furniture Removals
Sydney to Newcastle Home Removalist
We are professional Home Removalists that can help you! We offer a hassle-free service that takes you effortlessly from your current property to your new home for your Sydney to Newcastle House move.
Sydney to Newcastle Office Removalists
we are specialised in office removals and business relocations. In fact, we're experts when it comes to moving your office from Sydney to Newcastle new south wales, whether it's a small sized business or big, we have an organized system, and skilled teams that can pack and move your business with minimal stress.
Warehouse Removals
We are experts when it comes to relocating businesses with years of experience relocating offices & warehouses across Sydney, Country New South Wales and Interstate, whether it's large or small move, we have a skilled team that can pack and move your business with less stress.
Furniture Removalists Sydney to Newcastle
we have a team of skilled and well-trained professionals who are fully equipped to provide excellent furniture removal service. They take utmost care when removing packing and shifting your furniture to your new home.
As a well-established furniture removalist company, we offer a wide range of services to accommodate a wide array of requirements.
We are professional furniture removalists that have been helping many families and professionals to move too far off places on a daily basis and hence, we have the ability and the knowledge to make this difficult task seem as easy as a breeze when moving you to your new place in Country NSW Newcastle or from there to Sydney.
We can handle both small-scale and large-scale moves efficiently and at an affordable cost.
We provide high quality removalist service
• We are On Time And experienced.
• We are a well-established in the industry.
• We offer the most competitive removal prices.
• Our staff are highly trained.
• We Handle removals for residential, commercial, government departments and school