Kingswood Park Removalist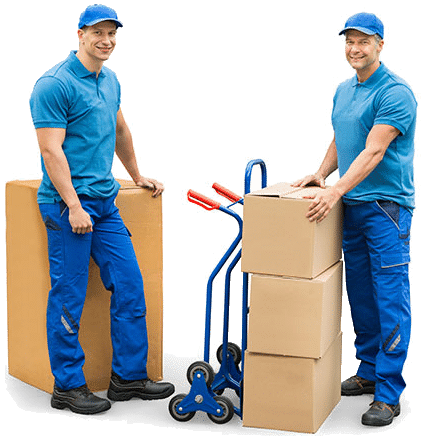 Are you looking for a professional, affordable and trustworthy removalist in Kingswood Park? we are the best company in the area, you can sit back and relax while our skilled team do their best removal job as our expert team have been serving Kingswood Park for many years and have gained many happy customers.
As an experienced Kingswood Park removalists we know that you value your household contents, as many of them hold sentimental value and are irreplaceable, On Time Removals will handle the heavy workload for you involving moving furniture and boxes or any other big and heavy items.
When you decide to move, it's always good to hire the best services like what we have at On Time Removals, we have the ability and the knowledge to make this difficult task seem as easy as a breeze when moving you to your new Kingswood Park location. Our excellent service speaks for itself that's why our company is referred by most people word of mouth advertising is passed on to the customers making us one of the best removalist in Sydney.
Moving house, office or warehouse requires a trust in quality and service, we are a company that you can trust for your move in Kingswood Park, we'll respect your property and handle all your valuables with the most amount of care and treat your furniture like it's ours, will move you anywhere you like whether you're moving across Sydney, Country NSW and Interstate, will provide you with all types of furniture removal services, If necessary we can provide experienced packers, cleaners, movers and storage professionals who are experts while saving you money and giving you peace of mind in the process.
Why Choose On Time Removals to complete your move?
✅ We are best removalists in the Kingswood Park area, with affordable rates that will suit your budget.
✅ Book in your move and we guarantee to do the best job for you.
✅ Our diverse fleet of vehicles are and always ready to move you all around New South Wales and Interstate.
✅ We're open 24-7 that means last-minute jobs are no problem.
✅ To ensure safety and reliability we have the newest fleet of trucks and different sizes to suit your move.
✅ On Time Removals will not charge you extra and does not have any hidden charges.
✅ Our specialized team dismantle and reassemble furniture as part of our regular service.
✅ We offer you quality and cheap removals service in Kingswood Park NSW, and will make sure we beat any price.
✅ Our employees are neat, well-trained and uniformed removalists.
✅ We have a full customer management standard with documentation and records all the time.
✅ As a well-known Sydney removalist company we have an exceptional reputation and will always keep maintaining it.
✅ Our professional staff are more than happy to support you throughout the entire moving process and make sure they gained another happy customer at the end of the move.
On Time removals always provide a high-quality relocation service
✓ We offer the most competitive removal prices.
✓ We do door to door service and make sure to take care of your belongings.
✓ Our staff are highly trained to make your move easier and finish it quicker.
✓ We are on time and experienced movers.
✓ We are a well-established company in the industry.
✓ We handle all sort of relocations, residential, commercial, government departments and schools
✓ We understand the importance of safe transfer of your furniture
Our removal services including:
✓ Kingswood Park home Removalist experts.
✓ Reliable office removalists Kingswood Park.
✓ Quality, cheap and fast furniture movers in Kingswood Park.
✓ We are the best Kingswood Park warehouse removals.
☑ Studio Apartment
☑ 1 Bedroom Unit/House
☑ 2 Bedroom Unit/House
☑ 2-3 Bedroom Unit/House
☑ 3-4 + bedroom homes
☑ 5 + bedroom homes
☑ Office & Warehouse
We are very experienced Kingswood Park movers, we provide the service you need with competitive price, will show up to your location on time with the right size removal truck and the right number of removalists. We put in a lot of effort and care to make sure that as specialized removalist, your valuables and furniture are packaged carefully and loaded on our vehicles in the right way, so that they don't get damaged. We make sure your Kingswood Park move is carried out fast and professionally every time with the best Removals service.
Our business operates 7 days a week including public holidays.
To speak to our professional and friendly team today call us on (02) 8729 2609 or fill out our easy online form for a free quote to organize your upcoming move.
To know more about this suburb:
Kingswood Park, New South Wales Australia, is located north of the Western Railway Line and the suburb of Penrith, to the west of Cambridge Park and to the south of Cranebrook. The Nepean Rugby Union Oval offers a green belt on its western boundary. Kingswood Park is an extremely hilly suburb, which provides commanding and scenic views of Penrith and the Blue Mountains. It is one of the smallest suburbs in size within the City. It is a residential area, providing easy access to the Penrith CBD.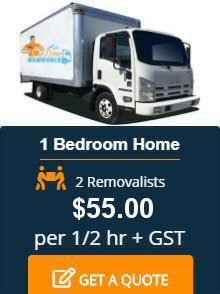 Are you moving from a studio or small apartment with enough items to fit in a small truck? this is the option to go with.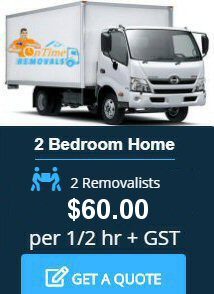 This truck is big enough to relocate furniture from two bedroom home, this is what you choose for your move.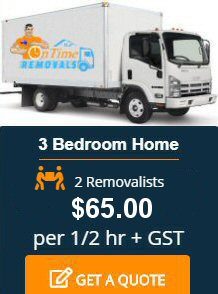 You can chose this truck which it will be suitable for a small family home, On Time Removals Specialists will make sure your move is done right.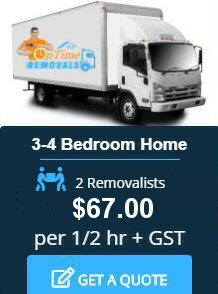 If you are moving from an average size 3-4 bedroom house, you can go ahead with this removal truck while On time Removals experts team will do the best job for you.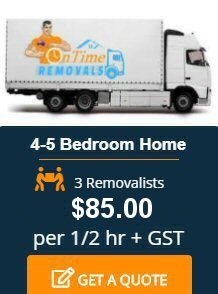 This is a big removalist truck that will be suitable for you if you're moving from a 4-5 Bedroom home.