Canley Heights Removalists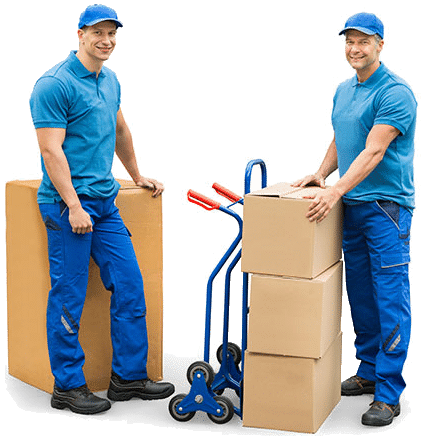 We are professional Canley Heights Removalists company, we provide the best removals service at the most competitive price and door to door service
Our Canley Heights movers team provide the service you need with competitive price, will show up to your location on time with the right size removal truck and the right number of removalists. We put in a lot of effort and care to make sure that as specialized furniture removalist Canley Heights, your valuables and furniture are packaged carefully and loaded on our vehicles in the right way, so that they don't get damaged. We make sure your Canley Heights house move is carried out fast and professionally every time with the best Removals service.
On Time removals always provide a high-quality relocation service
✓ We offer the most competitive removal prices.
✓ We do door to door service and make sure to take care of your belongings.
✓ Best machinery removalists Canley Heights team.
✓ We handle all sort of relocations, residential, commercial, government departments and schools, office relocation and warehouse relocation.
✓ We understand the importance of safe transfer of your furniture.
✓ Best dismantling and assembling services Canley Heights team.
✓ Our staff are highly trained to make your move easier and finish it quicker.
✓ We are on time and experienced home movers and have team for Packing & Unpacking service in Canley Heights.
✓ We are a well-established company in the industry.
We are the leading movers in the city, flexibility providing to each customer's specific requirements are something our team do on every move. we are always committed to providing you one of your best experiences right from when you dial our contact number to booking your move with us to placing the final box from our truck in the exact place you request to make sure you are satisfied with our service.
Our removal services including:
✓ Professional Canley Heights home removalists.
✓ Fast, quality and cheap furniture removals in Canley Heights.
✓ Reliable Canley Heights office removals.
✓ We are the best warehouse removalists Canley Heights.
☑ Studio apartment removalist Canley Heights
☑ 1 Bedroom House/Unit
☑ 2 Bedroom House/Unit
☑ 2-3 Bedroom House/Unit
☑ 3-4 + Bedroom Homes
☑ 5 + Bedroom Homes
☑ Warehouse & Office
If you are looking for a professional, affordable, trustworthy and fast removalist in Canley Heights we are the best company in the area, you can sit back and relax while our skilled team do their best removal job as our expert team have been serving Canley Heights for many years and have gained many happy customers.
When you decide to move, it's always good to hire the best services like what we have at On Time Removals, we have the ability and the knowledge to make this difficult task seem as easy as a breeze when moving you from or to your new location Canley Heights, New South Wales. Our excellent service speaks for itself that's why our 5 stars removalist company is referred by most people word of mouth advertising is passed on to the customers making us one of the best office removalist & house removalist in Sydney. we are here to help you move to the place you like and our hire removalist trucks Canley Heights is always ready for your move.
Being in this industry for many years and our extensive experience, we always make sure to move our client's belongings safely and responsibly. Our execution of business and preparation has been the hallmark of our trade. We do all kind of large to small jobs, whatever you need moved, we are the experts to do it for you with a smile.
As one of Australia's most trusted removalist companies for your interstate and local removals services, we go that extra mile to make sure your belongings are securely transported to your new location. On Time Removals is a top rated removalist business and the most professional local and interstate removalists that will offer you a fantastic service, you can sit back and relax while we handle your move from Canley Heights to Brisbane Queensland / Canley Heights to gold coast QLD / Sunshine Coast, Canley Heights to Melbourne Victoria, Canley Heights to Canberra and Canley Heights to Adelaide South Australia.
Why Choose On Time Removals to complete your move?
✅ We are best removalists in Canley Heights area, with affordable rates that will suit your budget.
✅ Book in your move and we guarantee to do the best job for you.
✅ Our diverse fleet of vehicles are and always ready to move you all around New South Wales and Interstate.
✅ We're open 24-7 that means last-minute jobs are no problem because we offer last minute removalists service.
✅ To ensure safety and reliability we have the newest fleet of trucks and different sizes to suit your move.
✅ We have a full customer management standard with documentation and records all the time.
✅ As a well-known Sydney removalist company we have an exceptional reputation and will always keep maintaining it.
✅ Our professional staff are more than happy to support you throughout the entire moving process and make sure they gained another happy customer at the end of the move.
✅ On Time Removals will not charge you extra and does not have any hidden charges.
✅ Our specialized team dismantle and reassemble furniture as part of our regular service.
✅ We offer you quality and cheap house removals packages in Canley Heights, NSW 2166 and will make sure we beat any price.
✅ Our employees are neat, well-trained and uniformed removalists.
Moving house, office or warehouse requires a trust in quality and service, we are a removalist company in Canley Heights that you can trust for your move, we'll respect your property and handle all your valuables with the most amount of care and treat your furniture like it's ours. If you are looking for business relocations or any other types of moves like commercial removalists Canley Heights and residential removalists Canley Heights we are the one to help and treat all our customers as we would like our own colleagues to be treated and provide them with best and quality moving service and cheap removalist deals.
We will move you anywhere you like whether you're moving across Sydney, Country NSW and Interstate, will provide you with all types of furniture removalist services, if necessary we can provide experienced packers, cleaners, movers and storage professionals who are experts while saving you money and giving you peace of mind in the process.
On Time Removals business operates 7 days a week including public holidays. To hire removalist in Canley Heights speak to our professional and friendly team today call us on (02) 8729 2609 or fill out our easy online form for a free quote to organize your upcoming move. our team is more than happy to answer all your questions.
Learn more about this suburb:
Canley Heights is a suburb of Sydney, in the state of New South Wales, Australia 31 kilometres south-west of the Sydney central business district, in the local government area of the City of Fairfield and is part of the South-western Sydney region.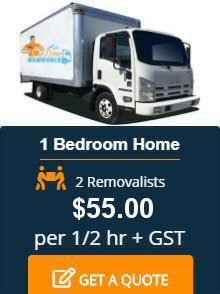 Are you moving from a studio or small apartment with enough items to fit in a small truck? this is the option to go with.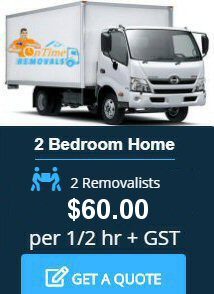 This truck is big enough to relocate furniture from two bedroom home, this is what you choose for your move.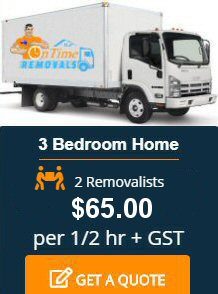 You can chose this truck which it will be suitable for a small family home, On Time Removals Specialists will make sure your move is done right.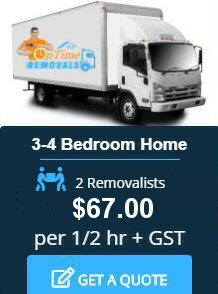 If you are moving from an average size 3-4 bedroom house, you can go ahead with this removal truck while On time Removals experts team will do the best job for you.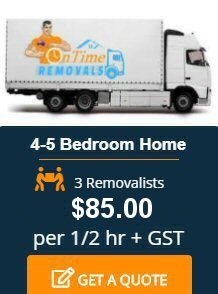 This is a big removalist truck that will be suitable for you if you're moving from a 4-5 Bedroom home.